.NETX Junior Developer – EPAM SYSTEMS MEXICO Hiring Challenge
The X-Stack Program is an immersive and comprehensive learning experience tailored for Java, Front-End, and .NET Juniors developers seeking to expand their skillsets and excel in future full-stack development.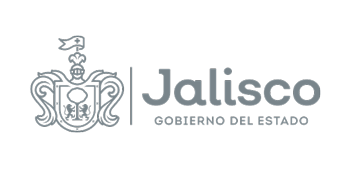 General description
Through a series of in-depth learning modules and mentors, learners will explore the essential technologies and frameworks required for end-to-end application development.
The complete learning path of the X-Stack program consists of three major areas:
1. .NET, C#, ASP.NET,, Artificial Intelligence, Engineering Excellence
2. Cloud for developers
3. Front-End Essentials for developers
Candidate Profile:
This program is open for everyone in the country, we welcome applicants from all industries and educational backgrounds who comply with requirements above. 
Key Dates:
• Registration start date: Nov 06, 2023
• Registration end date: Nov 30, 2023
• Masterclass: Nov 21, 2023 at 18:00
• Exam start date: December 2, 2023 at 0 hours.
• Exam end date: December 3, 2023 at 3 pm.
• Preselected candidates: Dec 4, 2023
• EPAM filtering with preselected candidates: Dec 11 to 13, 2023
• Candidates winners list: Dec 14, 2023
Solution type
The X-Stack Program is designed for .NET junior developers who have a strong foundational understanding of programming concepts and skills and some experience in topics as listed below:
• Knowledge/coding skills/experience in C# programming, with understanding of object-oriented principles and design patterns. (6-18 months experience)
• Understanding of web application development and RESTful APIs, ASP.NET Core framework
• Former projects, work experience or pet projects (.NET, ASP.NET Core, JavaScript, HTML, CSS, Angular, React)
• Knowledge of database systems and SQL
• English communication skills at the B2+ level
• Availability for full-time work (40 hours per week)
• Motivation and eagerness to learn and grow with new technologies
Relevant additional information
The X-Stack program, participants will possess the required knowledge and skills to develop modern, secure, and scalable full-stack applications using .NET technologies.
Keep in mind this is an opportunity to get trained and get paid as formal job, but our approach is to prepare you before exploring a formal project assignment.
Upon successful competition, you will have the opportunity to become a full time EPAMer if interested, at the end all our graduates will be well-prepared for success in the competitive full-stack development.
Resources
Master Class sessions:
Master Class EPAM SYSTEMS MÉXICO: November 21.
Deliverables
The challenges is focused to identify you currents skills and potential. So do your best at any activity defined on it, we are not looking for the fast applicant, we are looking for the person with good technical foundations to develop him on the next level.
Use your innovation capacity, creativity and provide the best solutions you know for each challenge. This is not a speed test, so take your time and shine.
Panel of Judges
Employees from EPAM with relevant experience in the industry and technology you are applying for.
Relevant terms and conditions
The results are final and the candidates with positive results will be moved as part of selection process according to EPAM guidelines.